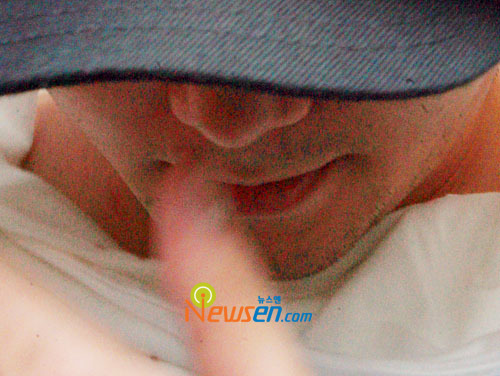 In the morning of September 16, 2009 in the Gangnam disctrict of Seoul, Kang-in became involved in a bar fight between two men. An eye-witness reported that a drunk man entered a room where Kang-in was present and began displaying acts of violence, initiating a heated fight. Kang-in was brought into interrogation to aid investigation, claiming to be a victim. Four men were put into custody for attacking Kang-in, but later the four suspects insisted that Kang-in also assaulted them. -
"wiki
"
it has been said that the fight has been caught on CCTV but nothing has been confirmed whether Kang-in is innocent or not that we'll have to wait and see because the investigation is still ongoing. But too bad for him because of this incident lots of shows, guestings and schedules are now being cancelled, being dropped from Andre Kim's fashion show is one big example..
UPDATE:
Kangin to be charged this week
The police stated on the 21st:
"At first, Kangin tried to avoid the fight. However, one of the suspects kept following him around and continuously attempted to attack him, in which Kangin did attack the suspect. The investigations are over and a conclusion has been drawn. Although we cannot reveal specifics yet, Kangin will be charged sometime this week."
SM Entertainment stated:
"Kangin tried to avoid the fight, but had no choice, it was self defense."
Kangin stated:
"I'm very sorry about causing trouble. To everyone who has been concerned for me, I would like to apologize. I will make sure to never cause another situation like this again." -"
ALLKPOP
"